How to find new keywords in Databar?
Find new Keywords
Tutorials
by DatabarOctober 19, 2023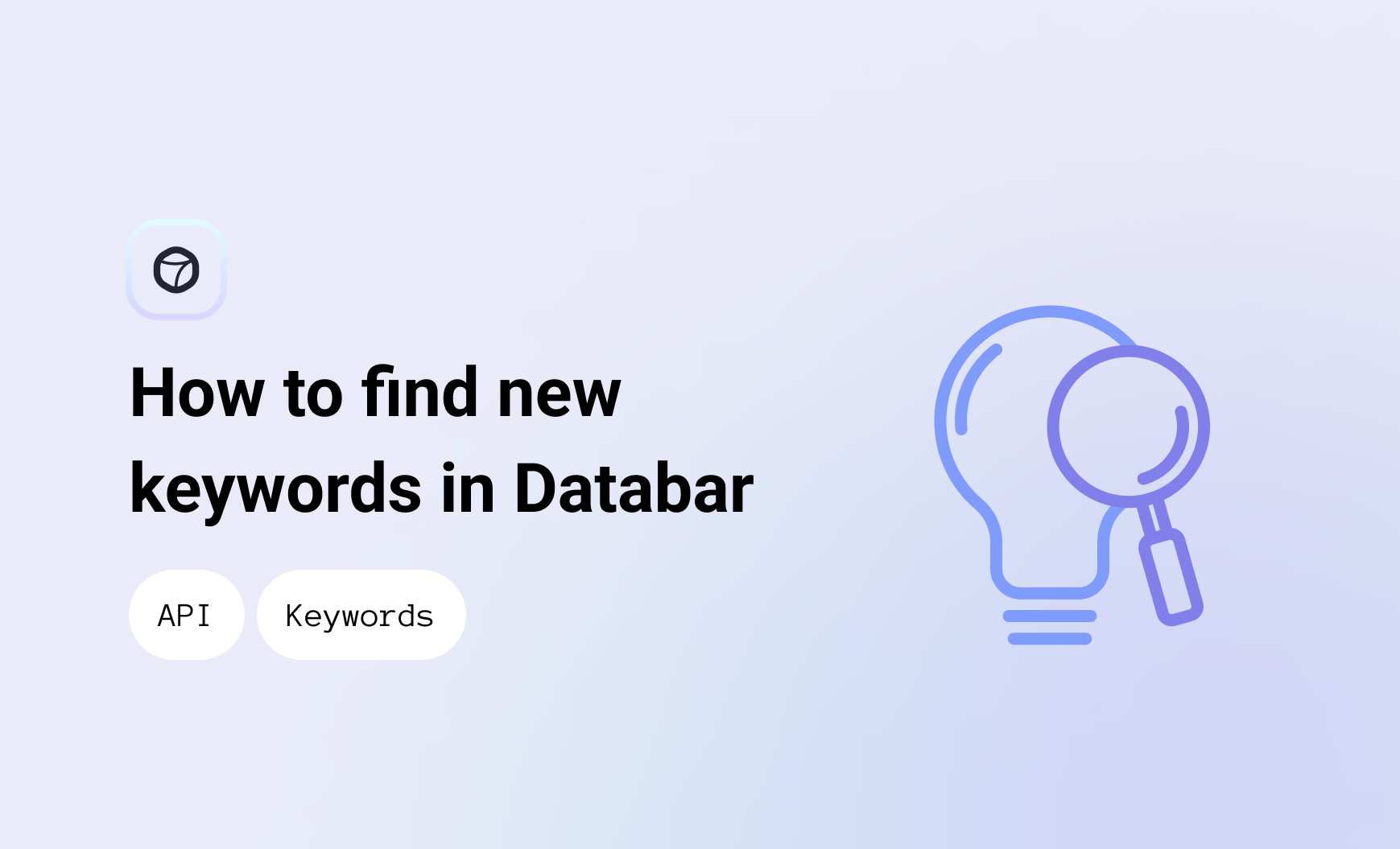 Targeting new keywords is essential because it allows businesses to expand their reach and attract new customers by optimizing website content for relevant search terms. This helps increase traffic, improve search engine rankings, and ultimately drive more conversions/revenue. Additionally, targeting new keywords can help businesses stay competitive and adapt to changes in search engine algorithms and consumer behavior.
Not to mention, Databar offers you access to valuable data from the SpyFu API that contains data on Keywords, PPC, Domains, and so much more!
Finding new keywords with the SpyFu API
While all the endpoints under the SEO Research category are relevant, let's try it out for the Gained Ranks by Keyword endpoint.
Go to the Gained Ranks by Keyword page


Click Try me

In the request parameters, input (i) the details about your domain; and (ii) how you want it sorted. Feel free to add the optional parameters too if relevant.


Click Run

As shown below, the output contains the search queries related to your domain that is growing in popularity. You're also able to see your domain's specific Rank, Rank Change, Search Volume, SEO Clicks, Competitors, Total Monthly Clicks, and much more!

APIs used in this article:
Gained Ranks by Keyword - SpyFu

Get all keywords that had the biggest movement in rank from the position they held last month. Your competitor's SEO keywords are clues to what content they're prioritizing and what has slipped. With this SEO tool, you can see their rankings and get insights to build your own.
Similar APIs
Databar is a powerful no-code platform that makes it easy to connect to third-party APIs and data enrichment without any coding experience. Databar users can access a wide range of data sources, including social media, search engines, marketplaces, domains, and maps. All of this can be accessed in less than 5 minutes, making it accessible to users of all technical backgrounds. Whether you're looking to optimize your website's content for search engine, optimize your cold outreach and prospecting efforts via personalized data, or enrich social profiles and CRMs, Databar is the perfect tool for all your data collection needs. To get started, sign up here.
Related articles
Your guide to APIs without code
Subscribe to our newsletter to receive updates and exclusive information on trends and updates in APIs.