How to connect to APIs in Google Sheets
Receive data in google sheets
Tutorials
by DatabarOctober 19, 2023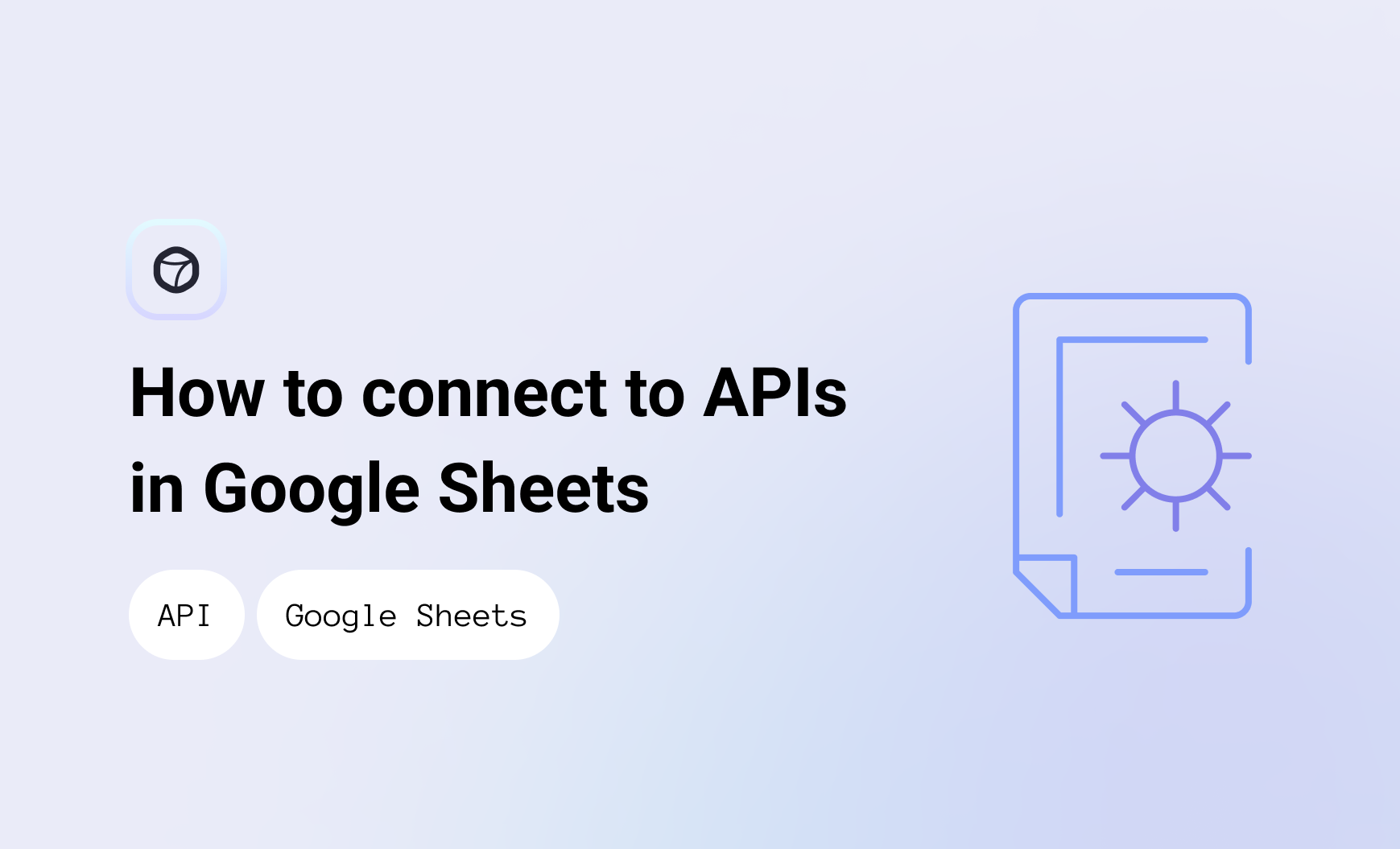 Ever wanted to access consistent streams of data in your Google Sheets? Now you can with our API connector extension. All the APIs that are in our catalog can now be "remotely" accessed from Google Sheets. Just a few clicks and you're good to go!
How do I start receiving data in Google Sheets?
Go to the Google Workplace Marketplace and install the Databar.ai API connector.



Open a Google Sheet and navigate to the Databar.ai API connector section under Extensions.

Click Open Databar.ai Widget


Once the extension elements appear on the sidebar, Login to Databar by entering your API key which can be found here.


Once logged in, you'll see all the APIs available to query and enrich your sheets with.

Click on the Enrich organization data by URL endpoint


Enter www.google.com in the URL parameter and hit Run.


Once finished running, all the data automatically loads up with its columns in your sheet and you're good to go!
About Databar.ai
Databar is a powerful no-code platform that makes it easy to connect to third-party APIs and data enrichment without any coding experience. Databar users can access a wide range of data sources, including social media, search engines, marketplaces, domains, and maps. All of this can be accessed in less than 5 minutes, making it accessible to users of all technical backgrounds. Whether you're looking to optimize your website's content for search engine, optimize your cold outreach and prospecting efforts via personalized data, or enrich social profiles and CRMs, Databar is the perfect tool for all your data collection needs. To get started, sign up here.
Related articles
Your guide to APIs without code
Subscribe to our newsletter to receive updates and exclusive information on trends and updates in APIs.