Databar.ai partners with Emailable to provide real-time email verification.
Emailable is the most secure and accurate email verification service. Use Emailable's API without code through Databar.ai.
Announcements
by DatabarJanuary 25, 2023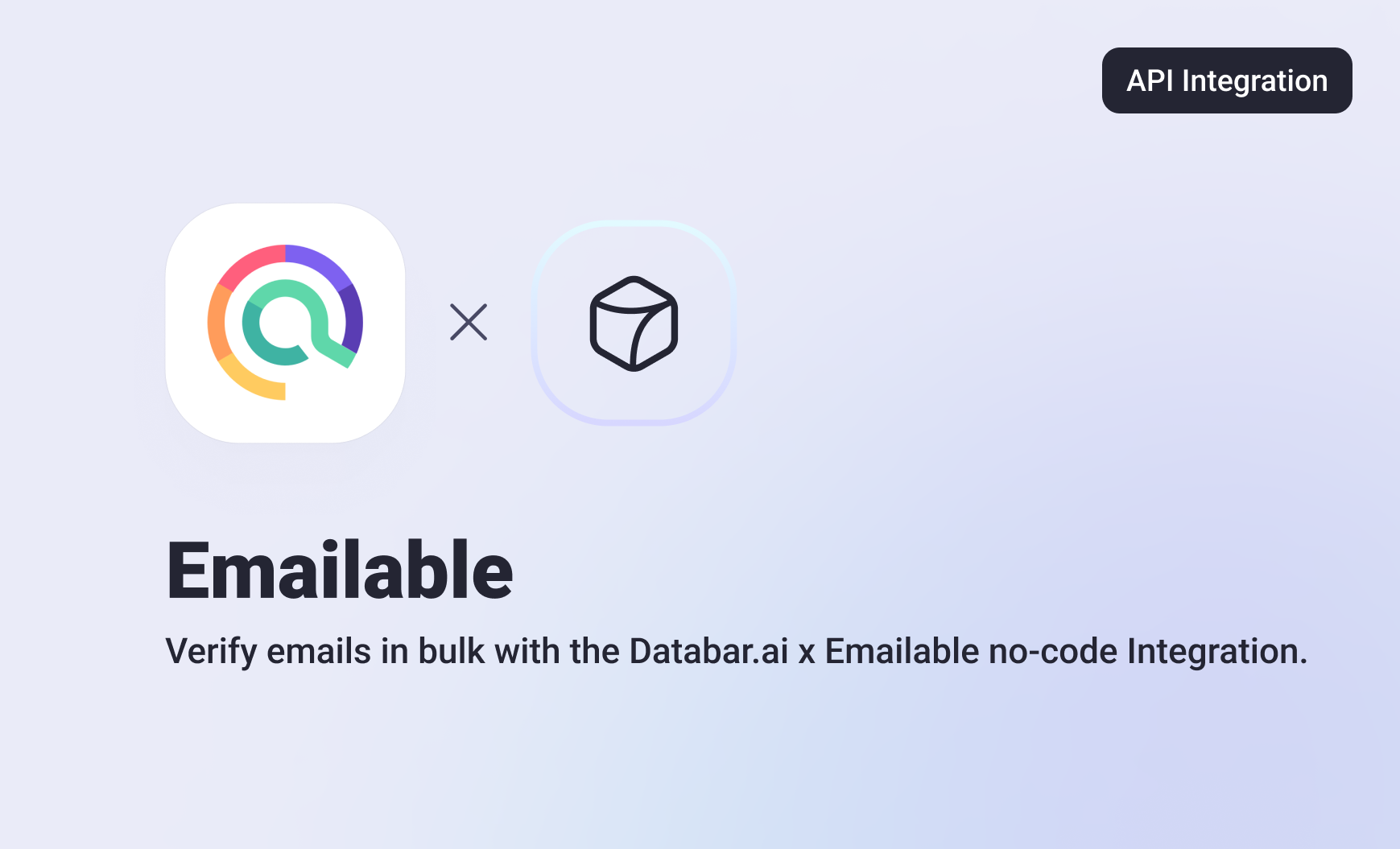 About Emailable
Emailable is one of the most accurate email verification platform that lets you verify your users via their email address, and it is with great excitement that we announce our partnership with Emailable today.
Now you can use the Emailable API through Databar.ai both as a data source and an enrichment. With this integration, you can verify and filter out invalid email addresses in real-time and in bulk.
In this article, we'll show you how to import a list of email addresses in Databar.ai and enrich them with Emailable.
What is email verification?
Email verification is the process of verifying legitimate emails and removing fake or spam addresses.
Why should I care?
Email verification is important for many different reasons. From a company perspective, email verification can protect your domain reputation, improve deliverability, and reduce bounce rates. Not only can email verification improve engagement rates, but also you save time and money.
Let's get started…
Step 1:
If you have only a couple emails you need verified, simply go to your private no-code API hub and click "+" to create your own blank table. If you have a list of many emails to verify, click "+", then select the "Upload a CSV file" to import your list. Once complete, you are ready for the next step.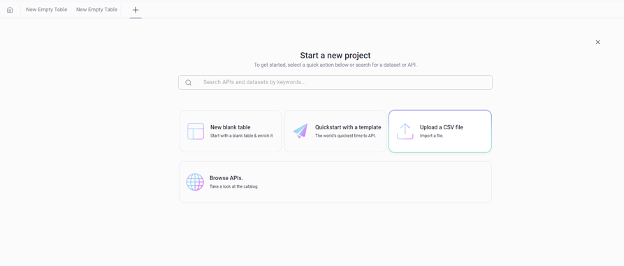 Step 2:
Once your personal table is displayed in front of you, click on "Data & enrichments," located on the left side of your screen. Click on "Add a new enrichment." Within the "Business" enrichments, scroll down and click on "Verify email addresses." If you have just one or two emails to verify, simply enter the email addresses into the empty "Email" button. If you need to verify more, click on the empty "Email" button and select the column containing the list of emails (column1, in this example).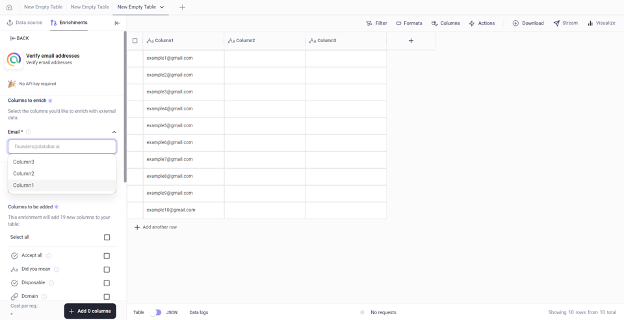 Once selected, click on the additional Emailable columns, or features, you would like to enrich your data with. Click "Add columns." Now, you're ready to run your enrichment.
Step 3:
After installing your enrichment, click on it again, which in this case, will be titled "Verify email addresses."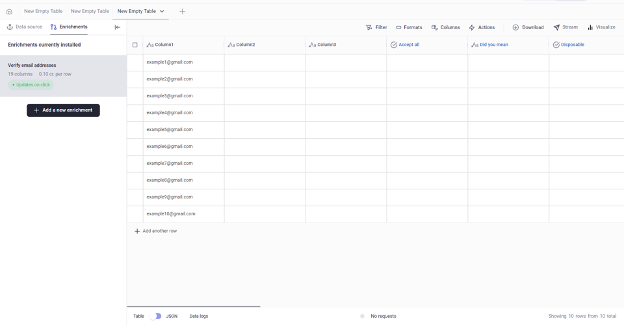 Then, scroll down and click "Run all rows now". Your list of emails have now been verified!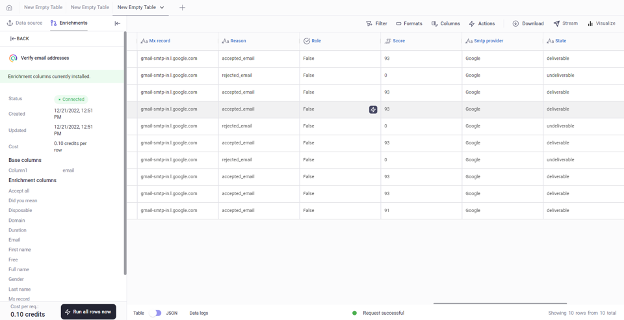 Next Steps…
Once your enrichment is complete, you can download the table as a CSV or XLSX file, or export it to Hubspot, Google Sheets, or Coda.io. You can also choose to stream the data via our REST API. To view all export options, click on "Share & stream" in the top right of your table.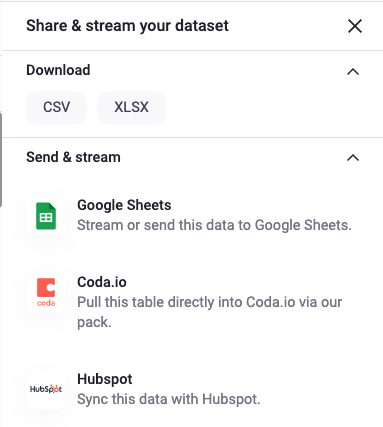 The Emailable API can be found in the Databar Catalogue here. Get started with Databar today and verify your emails automatically.
About Emailable
Emailable is the most accurate & secure email checker. Send your emails with confidence after having your list validated. Use our verification software directly in your platform and seamlessly remove useless data.
About Databar.ai
The Databar.ai platform lets non-developers acquire and analyze data from high quality data providers in a single no-code UI. The site currently has a rich library of APIs which allow you to gather competitive intelligence, fuel your marketing operations, and conduct research using real-time data. All of this can be done without technical expertise. For more information, please visit databar.ai.
Related articles
Your guide to APIs without code
Subscribe to our newsletter to receive updates and exclusive information on trends and updates in APIs.